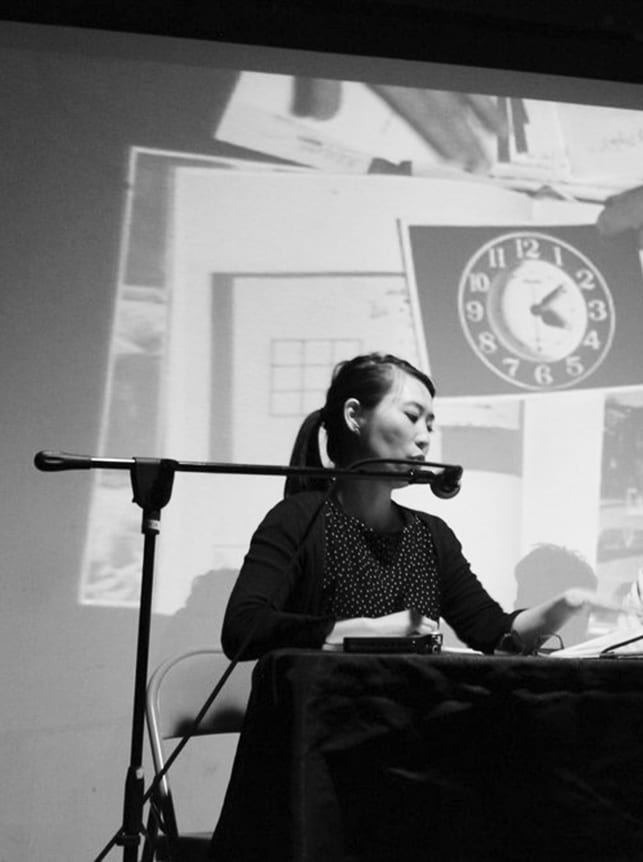 Collaborative Cataloging Japan w/ Ann Adachi-Tasch, Executive Director
Introduction
In partnership with Collaborative Cataloging Japan and Tokyo-based multidisciplinary artist Shuzo Azuchi Gulliver we will examine the materiality and ephemerality of Japanese experimental and expanded cinema practices that challenge the conventions of spectatorship through participatory modes of engagement. 'Translation Through Time: Image, Text, and Language' will ask, how do you make the relationship between the screen and the audience active not passive? How do you deconstruct linear narratives of time through exhibition and performance? How do you preserve, document, and disseminate the legacy of moving images as opposed to still images? What are the differences between 'analogue' and 'digital' archiving? What are the issues involved in translation between Japanese and English? We will consider these questions in an attempt to interpret and translate the role of fine art and performance in and across various media.
This project was active during Spring 2020. The planning for this project began a semester in advance, and follow-up extended past the active period.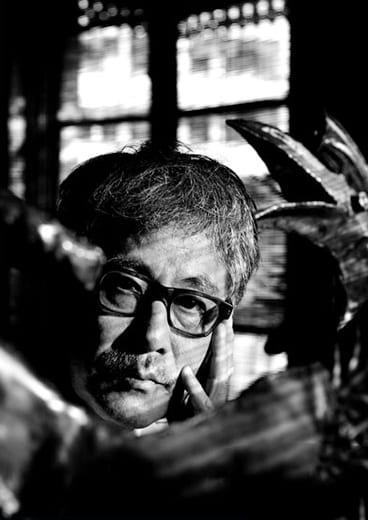 Lead Artist
Shuzo Azuchi Gulliver (b. 1947, Shiga) is an artist with a multidisciplinary practice. As a high school student, he formed the artist collectives The Play and Remandaran and staged on-street performances of a conceptual nature in Kyoto and Osaka. Living between Tokyo and the Kansai region in the late-1960s, he began to attract the attention of the media and was considered to be a representative figure of the hippie (fūten) phenomenon, going by the nickname Gulliver, which he continues to keep as his artist name. In 1967, he presented a series of conceptually driven films at the discotheque L.S.D in Tokyo. Together with Rikuro Miyai, he began presenting the film in Tokyo jazz clubs, such as Pit Inn and Noa Noa as well as at events organized by the Art Film Association in Kyoto and Osaka. As a participant of the Intermedia Art Festival at the discotheque Killer Joe's, Tokyo, in 1969, Gulliver presented Cinematic Illumination (1968-69), a work involving eighteen slide projectors that illuminated the unique 360-degree environment. The outdoor performance Flying Focus (1969) involved a tubular balloon into which Gulliver projected colored patterns using an overhead projector. Since he has continued to remain active as an artist working in the fields of sculpture, performance and new media with an interest in the body, scale, and humor. He is represented by Tajana Pieters (Ghent) and Aoyama Meguro (Tokyo) and has performed or exhibited his work recently at Tate Modern and Tokyo Photographic Art Museum.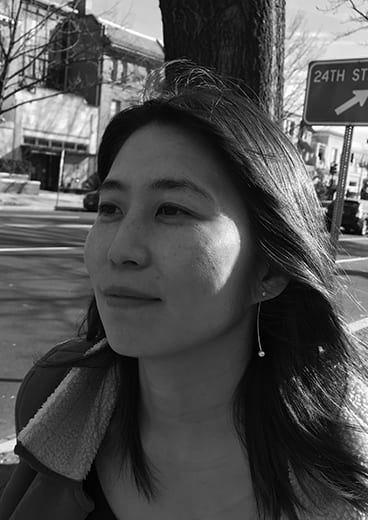 Executive Director
Collaborative Cataloging Japan
Collaborative Cataloging Japan is a a not-for-profit that supports preservation and archiving of Japanese historical and experimental moving image works. Adachi-Tasch has worked at The Museum of Modern Art, where she managed projects for the Museum's global research initiative titled Contemporary and Modern Art Perspectives (C-MAP), and contributed to the launch of its digital platform, post (post.at.moma.org). In 2009, she organized a touring screening program and publication of Japanese experimental video and film, Vital Signals at Electronic Arts Intermix. She has given presentations and written about the status of media archiving in Japan, at The Museum of Modern Art, Tokyo; Tate Modern (London); Keio University Art Center (Tokyo); and the Archives of American Art (Washington D.C.), among others.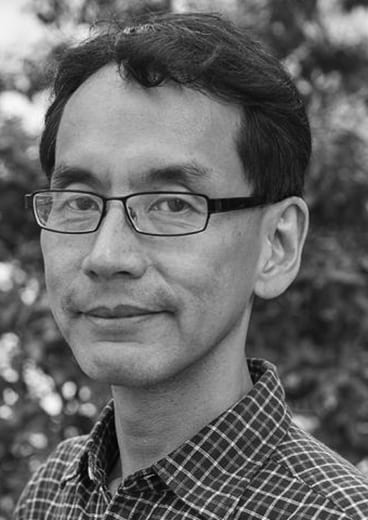 Senior Lecturer and Director of Japanese Language Program
Haverford College
Tetsuya Sato, a native of Hokkaido, Japan, received his M.Ed. in general curriculum and instruction from Seattle University, M.A. in Japanese language/pedagogy from the University of Oregon, and Ph.D. in East Asian Studies (Japanese linguistics) from the University of Arizona. His academic journey in the United States began with studying English as a second language and Chinese, and evolved to second language acquisition, Vygotsky's sociocultural theory, language and identity, and critical discourse analysis. Previously, he taught Japanese at the University of California, Santa Barbara, and the University of Michigan, Ann Arbor.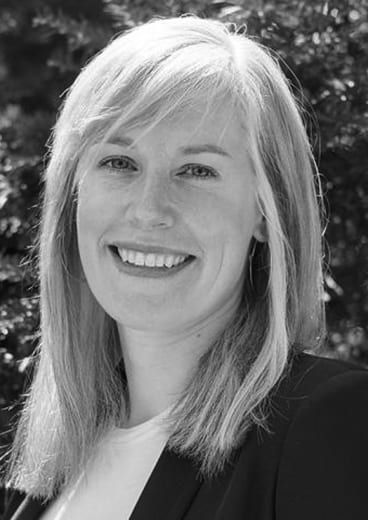 Assistant Professor of East Asian Languages and Cultures; Assistant Professor of Visual Studies; and Director of the Visual Studies Program
Haverford College
Schoneveld's research and teaching engages with modern and contemporary Japanese art, cinema, and visual culture examining how these methods of cultural production have evolved into unique modes of address, exhibition practices, and pedagogical strategies in light of a rapidly globalizing world. Her book Shirakaba and Japanese Modernism: Art Magazines, Artistic Collectives, and the Early Avant-garde (Brill 2019) provides a new comparative framework for understanding the tensions between the local and the universal that accompanied the global development of modernism by examining one of the most significant Japanese art and literary magazines of the early twentieth century. Schoneveld's current book project Naomi Kawase and the Future of Japanese Cinema seeks to address the dearth of scholarship on the role of Japanese women directors within national and world cinema cultures by evaluating Kawase's auteur status at the intersection of film history, reception theory, gender, and identity. Schoneveld's research has received support from the Japan Foundation, the Andrew W. Mellon Foundation, the Luce Foundation, the Metropolitan Center for Far Eastern Art Studies, and the Japan Art History Forum.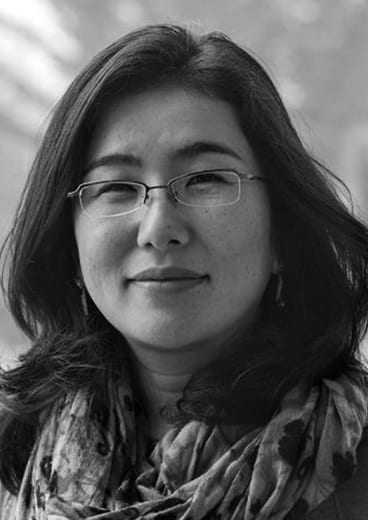 Lecturer in Japanese
Haverford College
Kimiko received her M.A. in Japanese Linguistics/Pedagogy from the University of Wisconsin-Madison. Her recent teaching and research interests focus on the issue of diversity, inclusion, and professionalism in Japanese language education. She has designed course modules collaborating with other faculty, centers on campus, and a local business. One of which is the Advanced Japanese's Indigo-Dyeing Exhibition at John B. Hurford Center.