Introduction
This collaborative endeavor brings together faculty and students in Comparative Literature, Visual Studies, and Health Studies, digital artist Roopa Vasudevan, and the Philadelphia-based non-profit Media Mobilizing Project to think about, with, through, and against surveillance. How do technologies of surveillance and data collection, visualization, and representation aim to produce new subjectivities and particular kinds of citizens? How do repressive forms of state surveillance converge with the biopolitical projects of demographic and health research? What practices do these ways of seeing share, and what disciplinary and normativizing effects do they have? 'Surveillance States: Citizens, Subjectivities, and Subversion' invite participants and the broader community to think critically about apparently innocuous survey methods and state surveillance practices in the same frame. By exploring how individuals and groups subjected to surveillance engage in acts of subversion, appropriation, or resistance, our shared conversations and creative work will engage public debates about surveillance, privacy, dignity, and the boundaries of the state.
This project was active during Spring 2019. The planning for this project began a semester in advance, and follow-up extended past the active period.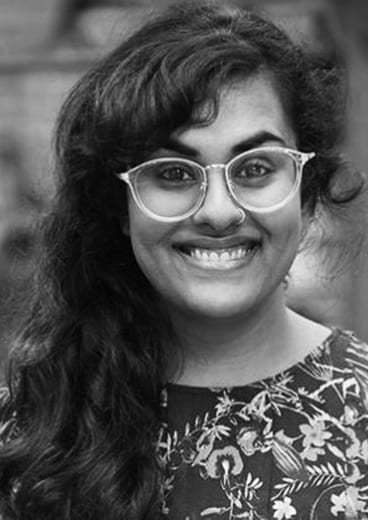 Lead Artist
Roopa Vasudevan is an interdisciplinary artist, computer programmer and scholar, currently based in Philadelphia. Her work concerns the reading of data as a form of collective memory, how surveillance and data collection are altering our notions of what archives are and who is remembered, and coming up with more creative and ethical practices for data culture. She has exhibited internationally in Belgium, China and the United States, and been featured on Reuters, Slate, Hyperallergic, Jezebel, Complex, PSFK, the FADER, PBS NewsHour, Public Radio International, and more, as well as on American, French and German television. Recently, she has been a participant in the SOHO20 Residency Lab (Brooklyn, NY); the Arctic Circle Residency (Svalbard); China Residencies' #slowtrain digital residency (Trans-Siberian Railway); the SPACES World Artists Program (Cleveland, OH); and the Flux Factory artist collective (Queens, NY).Roopa received an MPS from NYU's Interactive Telecommunications Program in 2013. Between 2016 and 2018, she was an Assistant Arts Professor of Interactive Media Arts at NYU Shanghai. She is currently pursuing her PhD at the Annenberg School for Communication at the University of Pennsylvania.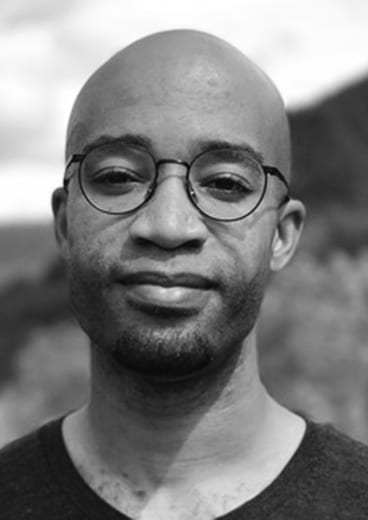 Executive Director
Media Mobilizing Project (now the Movement Alliance Project)
Bryan, a long-time staff member of Media Mobilizing Project, has served as Executive Director since 2013. He has led a number of major programs areas, including a collaboration with nearly two-dozen partner organizations to create Keyspots, a city-wide digital literacy program to broaden internet access. Bryan is committed to using strategic media and communications to strengthen and connect communities organizing for their human rights, and he frequently leads trainings and workshops to share practices for media in organizing. Bryan also works on state and national media policy advocacy, and serves as a board member of the Center for Media Justice, which is committed to a ground-up approach to securing media rights and access. Bryan received his bachelor's degree from Columbia University in Anthropology and Comparative Ethnic Studies.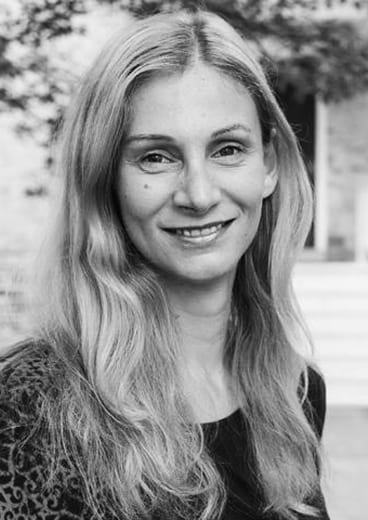 Visiting Assistant Professor of Comparative Literature

Haverford College
Dr. Aniko Szucs is a Mellon Fellow and Visiting Assistant Professor in Comparative Literature at Haverford College. She holds a Ph.D. in performance studies from New York University, and two M.A.'s in English and in Communication from ELTE University of Budapest, as well as an M.F.A. in theatre studies and dramaturgy from the University of Theatre, Film, and Television, also in Budapest. She is a New York and Philadelphia based dramaturg and scholar, who has published articles on Central Eastern European theatre, the politics of memory, and recontextualized state security documents in contemporary performance, in both English and Hungarian.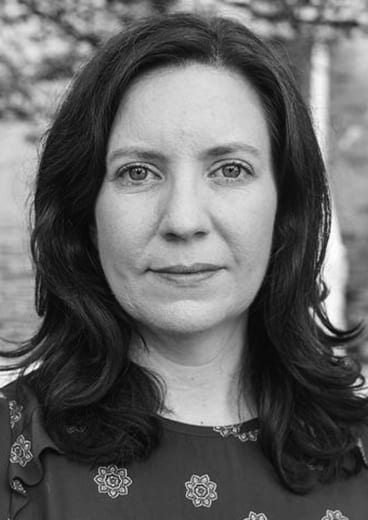 Assistant Professor of Health Studies
Haverford College
Anna West is a political and medical anthropologist whose work focuses on global health, local politics, and the possibilities for engaged postcolonial citizenship in southern Africa. Her dissertation research in Malawi combined ethnographic and archival work to locate contemporary rural health promotion paradigms in sedimented landscapes of intervention dating to the colonial period. At Haverford, she is an Assistant Professor of Health Studies and coordinator of the interdisciplinary Health Studies minor. Her courses encourage students to engage critically with the structural determinants of health inequities, the historicity of intervention, and the social construction of knowledge in medicine and public health. Prior to joining the faculty, Anna earned her doctorate in Anthropology at Stanford and a master's in International Health at Johns Hopkins.