Introduction
Situated at the intersection of sound and image, this collaboration with the American Philosophical Society and artist Jeanine Oleson will explore indigeneity, recording, and collective memory at the APS's Center for Native American and Indigenous Research. We'll ask: how can we understand our relationship to archives as instruments of power, preservation, and memory, but also as tools of the present? How do photographic and sonic technologies shape the imagining of Native Americans, and how do Indigenous communities use these technologies—and the archives themselves—as tools for self-determination? And what might we gain by thinking across the boundaries of text, sound, and image as we approach these questions?
This project was active during Fall 2017. The planning for this project began a semester in advance, and follow-up extended past the active period.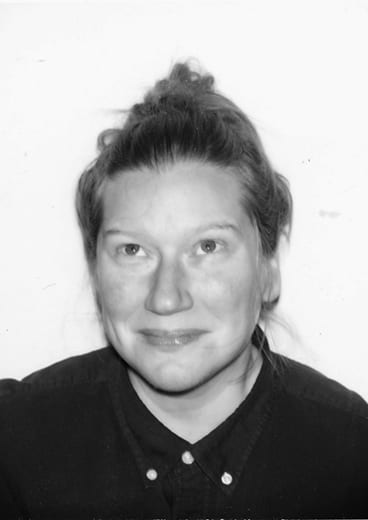 Lead Artist
Jeanine is an interdisciplinary artist working with images, materiality and language, which she forms into complex and humorous objects, images, videos and performances. She attended the School of the Art Institute of Chicago (BFA 1995), Rutgers University (MFA 2000), and Skowhegan School of Painting and Sculpture (2000). Oleson is an Assistant Professor of Photography in the Department of Art, Media, and Technology at Parsons the New School for Design. She lives in Brooklyn, NY
Curator of Native American Materials at the Center for Native American and Indigenous Research
American Philosophical Society
The American Philosophical Society, the oldest learned society in the United States, was founded in 1743 by Benjamin Franklin for the purpose of "promoting useful knowledge." In the 21st century the Society sustains this mission in three principal ways. It honors and engages distinguished scientists, humanists, social scientists, and leaders in civic and cultural affairs through elected membership and opportunities for interdisciplinary, intellectual fellowship, particularly in the semi-annual Meetings in Philadelphia. It supports research and discovery through grants and fellowships, lectures, publications, prizes, exhibitions, and public education. It serves scholars through a research library of manuscripts and other collections internationally recognized for their enduring historic value. The American Philosophical Society's current activities reflect the founder's spirit of inquiry, provide a forum for the free exchange of ideas, and convey the conviction of its members that intellectual inquiry and critical thought are inherently in the public interest.
Brian Carpenter is the Curator of Native American Materials at the APS Library & Museum. An archivist by training, he began working at the APS in 2008 on a six-year project to digitize and catalog all of the library's 3000+ hours of audio recordings of Indigenous languages of the Americas. He has worked with over 80 Native communities throughout North America to enhance their access to archival materials at the APS and receive their guidance on ways to improve the representation and uses of the collections.

Visiting Assistant Professor of English
Haverford College
Thomas Devaney is a poet and 2014 Pew Fellow. Devaney is the author six books including Runaway Goat Cart (Hanging Loose Press, 2015), the solo-opera Calamity Jane (Furniture Press Books, 2014), The Picture that Remains with photographer Will Brown (The Print Center, 2014), and The American Pragmatist Fell in Love (Banshee Press, 1999). His work has appeared in The Philadelphia Inquirer, The Brooklyn Rail, Hyperallergic, and BOMB Magazine. Projects with the Institute of Contemporary Art,
include, "Tales from the 215," for Zoe Strauss's "Philadelphia Freedom" and "The Empty House," at the Edgar Allan Poe House for The Big Nothing." He lives in Philadelphia and teaches at Haverford College.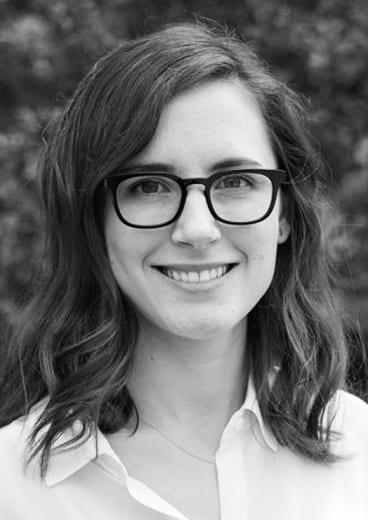 Assistant Professor of English, VCAM Faculty Fellow (2017-19)
Haverford College
Lindsay Reckson is an Assistant Professor of English at Haverford College, where she teaches and writes at the intersection of American literary and cultural studies, performance studies, media studies, and religion. She is currently at work on two book projects. Her first, Realist Ecstasy: Religion, Race, and Performance in American Literature, examines the relationship between secularization and racialization in the post-Reconstruction period through a close examination of realism's ecstatic bodies. The second, Experimental Gestures, explores how minimal or routine gestures—touching a button, saluting a flag, going through the motions–become crucial sites of ethical inquiry in times of attenuated political possibility. She is the editor of American Literature in Transition: The Long Nineteenth Century, Vol. 4 (1876-1910). Her essays have appeared in American Literature, Arizona Quarterly, American Religious Liberalism (ed. Schmidt and Promey), the Los Angeles Review of Books, Avidly, Material and Visual Cultures of Religion, The Pocket Instructor: Literature, and Keywords for American Cultural Studies. She received a 2016-2017 ACLS Fellowship for Realist Ecstasy, and currently serves as a 2017-2019 Visual Culture Arts and Media (VCAM) Faculty Fellow.