Introduction
In a recent interview, Anne Carson points to the risks of reducing works of theater to moralizing objects and object lessons: '[W]orks of art don't have a message, do they? They offer experience and possibly a transformation." How do the multifold adaptations of literature across the material book, illustration, and digital text shape the experience of readers? How specifically do performances function as imagined spaces where communities both ancient and contemporary can reflect on the social realities of human experience through myriad forms? Can the liveness of performance retain its precious salience in a world of social media and polemical sound bites? What can theater reveal to its audiences about the dissemination of information, artistic consumption, and production?

In a collaboration involving poet, playwright, professor and author Anne Carson, visual artist Robert Currie, Haverford College faculty members Laura McGrane and Deborah Roberts and Philadelphia-based theater company Lightning Rod Special, this PACC initiative 'Play, Media Text: Making it Live' will contemplate what the performances of the past have to say about the future of performance. Working with texts from the classical period and eighteenth century through the contemporary moment, our project will culminate with an immersive, theatrical reading of Carson's never-produced play KRAPP Hour. How does this piece encourage its audiences to reconsider how they get information, how it is made and disseminated, who fills the airwaves and talk shows, and why should we trust any of it? Throughout the collaborative, students and community members will inhabit theater as adaptive social practice through workshops, readings, and live performances.
This project was active during Spring 2019. The planning for this project began a semester in advance, and follow-up extended past the active period.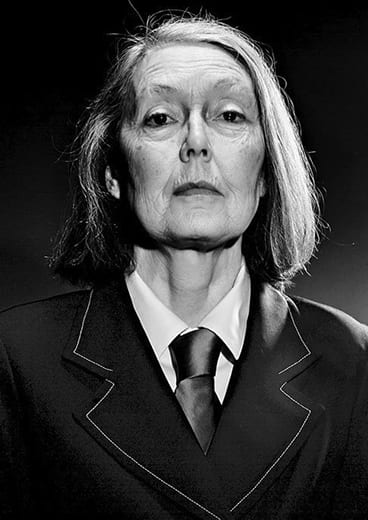 Lead Artist
Anne Carson is Canadian poet, essayist, translator, and Classicist whose work treats Classical subjects in what has been called a postmodern fashion. Carson's genre-averse approach to writing mixes poetry with essay, literary criticism, and other forms of prose, and her style is at once quirky, inventive, and erudite.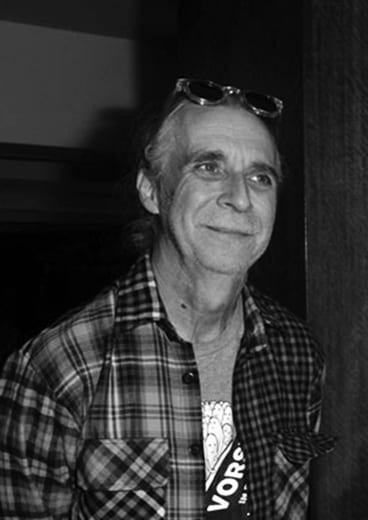 Lead Artist
Robert Currie is an artist.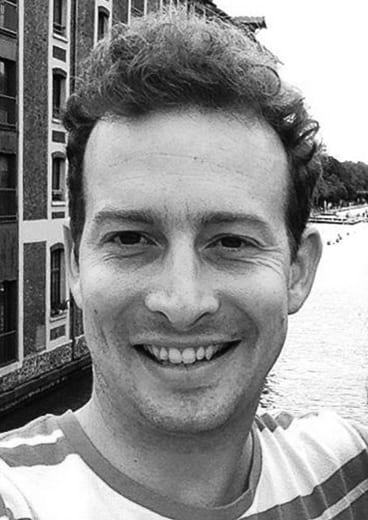 Co-Director
Lightning Rod Special
Scott R. Sheppard is an OBIE Award-winning theater artist living in Philadelphia and New York City. He is a Co-Director of the Philadelphia-based theater company Lightning Rod Special. Recent credits: Underground Railroad Game (co-creator/perfomer), which was named by the New York Times in 2018 as one of the top 25 plays in the past 25 years and is currently touring nationally and internationally; Pig Iron Theatre Company's 99 Breakups and Period of Animate Existence (deviser/performer); PITC's Gentlemen Volunteers (performer); George & Co.'s Holden (co-creator/performer); Lightning Rod Special's Sans Everything (co-creator/performer) and Arden Theatre Company's The Stinky Cheeseman (performer, Barrymore nomination). Scott is a recipient of the Independence Foundation Fellowship in the Performing Arts, OBIE Award winner for Best New American Theater Work, and a recipient of Edinburgh's Fringe First Award (Underground Railroad Game). Proud graduate of the inaugural class at Pig Iron's School for Advanced Performance Training and Guild Hall resident artist for 2018.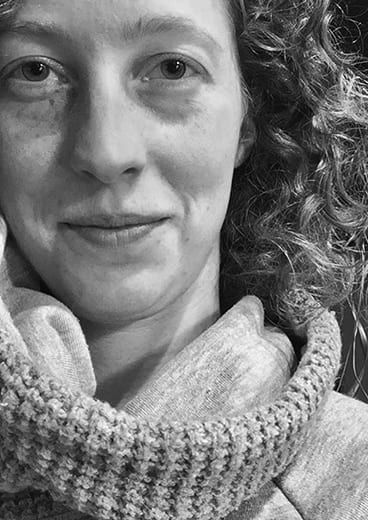 Co-Director
Lightning Rod Special
Alice Yorke is a Philadelphia-based actor, creator, director, and producer. She is a Co-Director of Lightning Rod Special, with whom she created and performed in Hackles, Let the Dog See the Rabbit, and Sans Everything; she is the lead artist on their newest piece, The Appointment, a satire with original music that reveals the absurdity, hypocrisy, and misogyny of the abortion debate in America. She recently directed White Feminist by Lee Minora, a scorching indictment of white women in feminism, the hit of the 2018 Fringe Festival. Her performance in The Gap at Azuka Theatre was recognized with a Bonaly Award for excellent performance and a Barrymore Award nomination for outstanding supporting performance. For five years she has been seen across music venues in Philly and New York at the wild dancer Candy Scrapple of Red 40 and the Last Groovement. She is a proud graduate of the inaugural class of the Pig Iron School for Advanced Performance Training.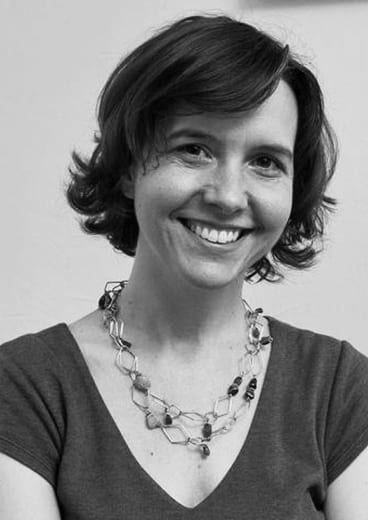 Associate Professor of English
Haverford College
Laura McGrane is Director of Visual Culture Arts and Media (VCAM) and Associate Professor of English at Haverford College. She served as Director of the Hurford Center for the Arts and Humanities and is Principal Investigator for multiple grants in the arts and visual studies, including Maker Arts funding. Her work and workshops in eighteenth-century print culture and digital media integrate scholarship on interface and institutional approaches to digital humanities with the history of the book.

Professor of Classics

Haverford College
Deborah H. Roberts is William R. Kenan Jr. Professor of Classics and Comparative Literature at Haverford College. Her research and teaching interests include Greek tragedy, ancient literary theory and the history of literary theory, the modern reception of classical literature, and translation studies. She has translated Aeschylus' Prometheus Bound (2012) and other Greek tragedies, and is co-author, with Sheila Murnaghan, of Childhood and the Classics: Britain and America, 1850-1965 (2018).