Introduction
The way that we manufacture textiles today is informed by several interconnected pressures: function, economics, labor, society, and fashion. As we better understand the impact of our consumer habits and manufacturing standards on the environment, paired with technological advancements, we are witnessing an industry response to move towards sustainable and circular practices. How does this environmental push negotiate with protecting the rights of people in the textile trade? Through 'Fashioned Fast: (Re)forming the textile trade', we will investigate processes, practices, and innovations around the production and recycling of fabrics, rooted in Philadelphia's intimate history as a leader of the US textile sector.
This project was active during Fall 2019. The planning for this project began a semester in advance, and follow-up extended past the active period.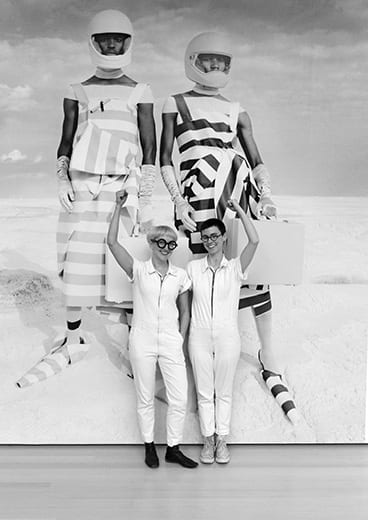 Lead Artists
The Rational Dress Society is a counter-fashion collective founded by Chicago-based designer Abigail Glaum-Lathbury and Los Angeles-based artist Maura Brewer. Together they produce JUMPSUIT, an open source, ungendered monogarment to replace all clothes in perpetuity. JUMPSUIT has been exhibited nationally and internationally, at venues including MoMA and Art in General in New York and the MCA in Chicago. The Rational Dress Society received an International Cultural Exchange Grant from the Swedish Art Grants Committee in 2015, and was the recipient of CCI's Creative Economic Development Grant in 2016 and 2018. Press includes the Guardian, the Paris Review and CBS news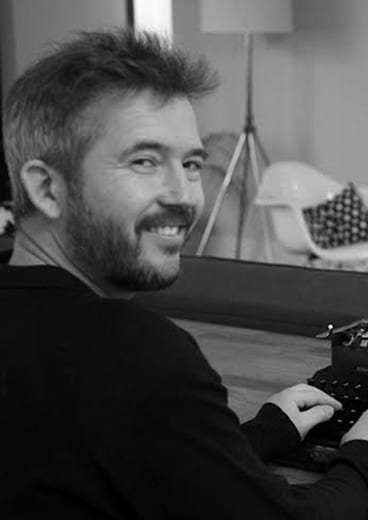 Project Director
Hidden City
A Philadelphia native, Peter graduated from the University of California at Berkeley's Graduate School of Journalism in 2001. He worked as a newspaper reporter for the Sacramento Bee and the Biloxi Sun Herald, and his freelance writing and photography has appeared in the Cairo Times, the East Bay Express, Philadelphia City Paper, Philadelphia Weekly, and the Philadelphia Inquirer. Peter co-founded the Hidden City Daily, a website that covers architecture, design, development, preservation, and public art in Philadelphia. He also produced the second Hidden City Festival. Peter has created tours for a number of local institutions, including the Mutter Museum, Night Market, Moore College of Art, the Pennsylvania Academy of Fine Arts. Peter is the founding editor of Extant Magazine, published by the Preservation Alliance of Greater Philadelphia, and is currently the magazine's photo editor. Peter is the co-author of Philadelphia: Finding the Hidden City, (Temple University Press).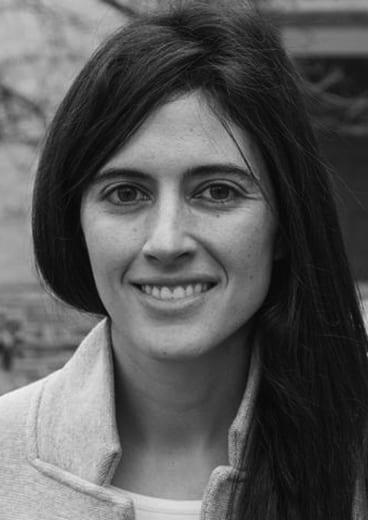 Visiting Assistant Professor of Environmental Studies
Haverford College
Elisabeth Evans is a Visiting Assistant Professor of Environmental Studies. Elisabeth did her undergraduate training in architecture at MIT and received her PhD in biotechnology at Brown University. Elisabeth has a broad range of teaching and research experiences employing a cross-disciplinary approach in her work, which encompasses architectural design, biomedical sciences, visual media, and the environment. Elisabeth has significant experience with STEM education, particularly in merging STEM and the arts (STEAM). She has also been engaged in outreach programs geared towards the inclusion of student populations that perceive science to be inaccessible.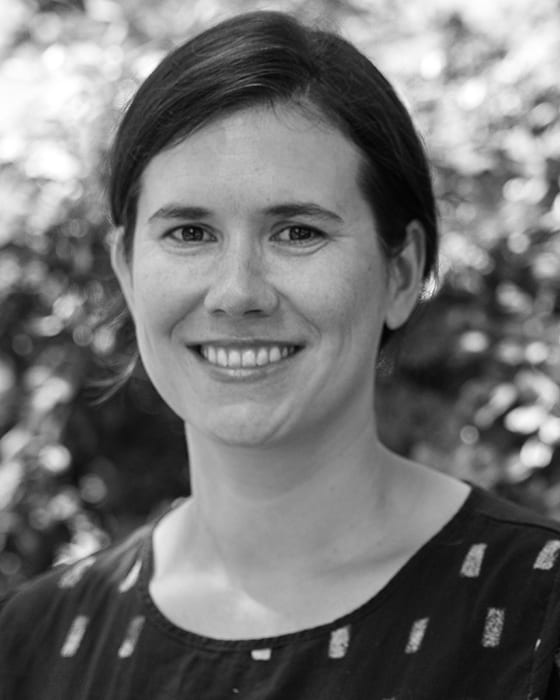 Associate Professor of Chemistry and Environmental Studies
Haverford College
I received an M. Chem degree in Chemistry from the University of Sussex, U.K. in 2000 and a Ph.D. in Chemical Oceanography from the Massachusetts Institute of Technology and Woods Hole Oceanographic Institution (WHOI) Joint program in 2006. After teaching Oceanography at Boston University for a year, I was awarded a Microbial Science Initiative postdoctoral fellowship in 2007 from Harvard University. I joined the faculty of the Chemistry department at Haverford College in July, 2009 and am also a member of the Bryn Mawr and Haverford Bi-College Environmental Studies department. I enjoy working with students from all disciplines to enhance our understanding of the environment. I am particularly interested in using chemical and molecular biological approaches to examine the impact of human-derived chemicals on the World's Oceans.