Introduction
The body is a social and material entity that carries diverse meanings and makes social life possible. Charting flows across the boundaries between material and immaterial, we explore how the body comes to be in its location, historically and geographically. We ask where and how the body signifies normality or abnormality, self or other, abled or disabled. We trace these binaries as they animate both affinities and differences in species, kind, gender, race, class, and ontology. We explore the intermingled origins of these binaries and their effects on the organization of our social and biological worlds. In dialogues prompted by literary and philosophical texts about animal and artificial life forms, we read the past through the present — and ponder speculative futures. We engage in theories of disability and intersectionality in an attempt to complicate differences and ask how the past illuminates our present and enables or limits our imaginings for the future.
This project was active during Fall 2019. The planning for this project began a semester in advance, and follow-up extended past the active period.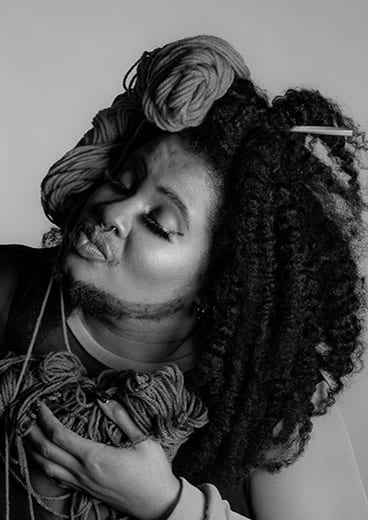 Artist
Wit López is a Brooklyn-born Philly-made performer, visual artist, and independent curator of African American and Boricua heritage. Their work uses absurdity, Black Existentialism, and conjure to communicate how they engage with the world as a nonbinary trans, intersex, queer Black Latinx person with multiple disabilities and chronic illnesses, while also challenging oppression and colonization. They are the founder and director of Till Arts Project, a grassroots arts-services organization for LGBTQ artists in the Greater Philadelphia Area.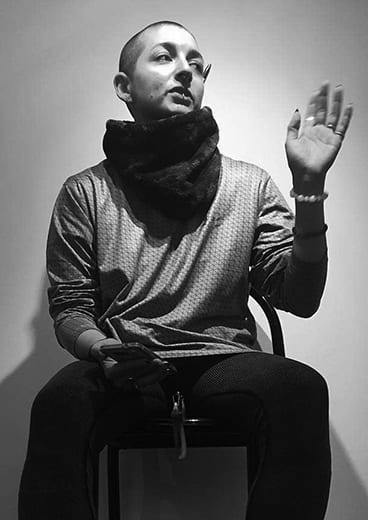 Artist
M Téllez is a heavily cyborg storyteller and sloganeer from the 215. They serve as Minister of Crossroads and founding member of METROPOLARITY, a corner store sci-fi & action collective that uses speculative thinking as a shield and wand against standing empire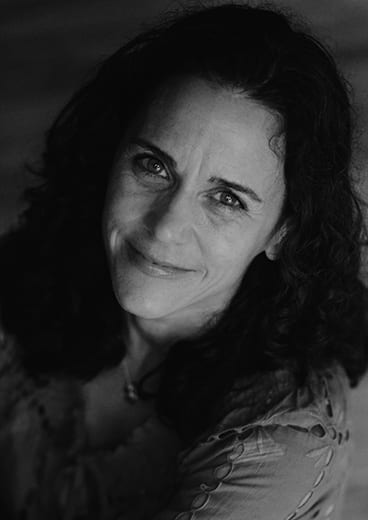 Managing Director
ESF Foundations
Jules is an advocate for the physically disabled, for children and education, and a health and wellness enthusiast. She is an entrepreneur at heart with over 20 years-experience working with start-ups and new initiatives in both the for-profit and non-profit worlds. She founded a woman's apparel company and grew it into a national brand with distribution in Nordstrom, Bloomingdales, Marshall Fields and many specialty stores across the US. She is a graduate of Cornell University, an active community member, wife, mother, and friend.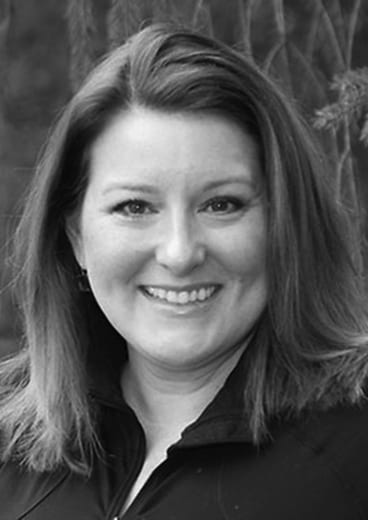 General Manager
Acting Without Boundaries
Jennifer Huth is a veteran theatre actor and theatre artist. She holds a Master of Arts in theatre from Villanova University and a certificate in acting from the Neighborhood Playhouse School of the Theatre in New York City. Her skills as an arts administrator were honed at Prudential Securities, where she was an Associate Vice President; Music Management in Belmont, MA; and most recently as the General Manager of Main Line Lawn & Garden in Bryn Mawr, PA.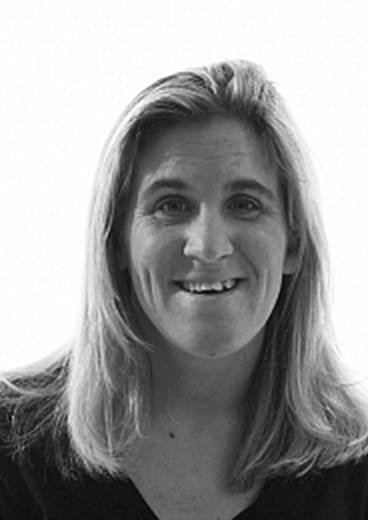 Founder and Executive Director
Acting Without Boundaries
Christine Rouse created Acting Without Boundaries in 2004 because of her personal experiences growing up with Cerebral Palsy. Since 1991, Christine has been a source of inspiration and motivation for thousands of children through her disabled awareness educational workshop, Kids are Kids. Following her graduation from Saint Joseph's University in 2002, Christine began to further develop her interest in theater and the performing arts. She has received extensive training at various acting programs across the country and is the recipient of a number of awards including the 1994 Presidential Award from the American Academy for Cerebral Palsy and Developmental Medicine. Christine was recently featured on The Today Show's "Everyone Has a Story" segment.Through AWB Christine is successfully paving the way to acceptance and inclusion for young people with disabilities by encouraging them to not let their disabilities stand in the way of achieving their goals and dreams.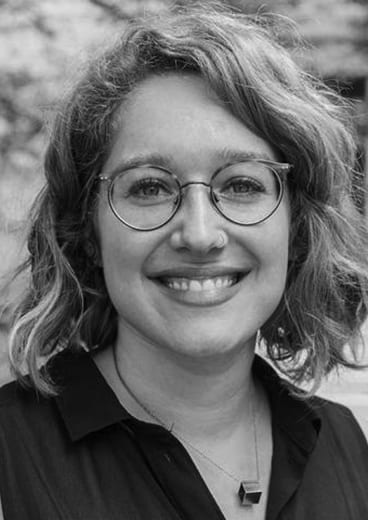 Visiting Assistant Professor of Sociology
Haverford College
Shelly Ronen received her B.A. in Psychology and Feminist Studies from Stanford University and her Ph.D. in Sociology from New York University. Dr. Ronen teaches courses on gender, sexuality, feminism, culture, and science and technology studies. Previously she taught at Temple University, West Chester University and New York University.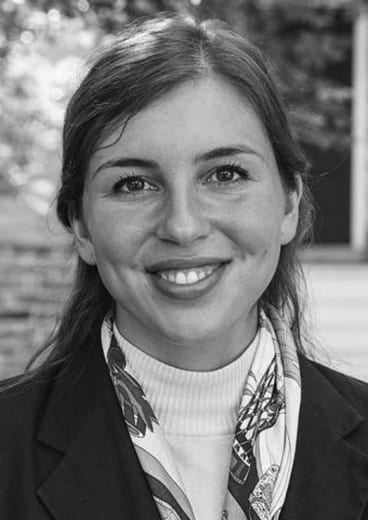 Visiting Assistant Professor of Classics
Haverford College
When I first embarked upon my undergraduate degree — at none other than Haverford College — I intended to major in some combination of English, History, and Fine Arts. It was only a matter of time before my love of myth and literary history took me to the study of Latin, and later, Greek. I spent my junior year abroad studying Classics and English at Oxford, where reading James Joyce, Ezra Pound, and Thomas Pynchon helped me think more vividly about Homer, Ovid, and Virgil. The enthusiastic interdisciplinarity of my Classics professors at Haverford also helped me realize that I could nurture my interests in music, art, history, literature, and philosophy all within the Classics department.
I found myself attracted to a life of long hours of reading, writing, and discussing literature. I became interested in the way ancient myth circulates through popular culture: film, music, television, and popular discourse. I have always been interested in the power of the voice, so I became very curious about the myth of the Sirens. Over the years I've explored their reception in ancient myth, in Joyce's Ulysses, in the music videos of Beyoncé, Lady Gaga, and Madonna, and in Western opera. I love talking about voices and their power over the human body and mind. I love thinking about the way myths influence the world around us and shape our ideas of what it means to be human. But more than "what it means to be human," I'm fascinated by how distinctions between humanity and other categories of being are drawn and subsequently blurred. I'm very interested in the state of Classics as a discipline and its connection to big issues of social justice and identity politics.